Are you searching for an actor who speaks in perfect Scouse (Think Beatles)? An actress with a genuine Ch'tis (obscure French) accent? Or voice actors with extensive Bayerish, Urdu, Hillbilly Twang, West Flemish or Northern Chinese vocabularies? International Native Casting (INCasting) is your specialist when you need authentic accents.
For our clients we search, select and book the real deal: (voice) actors from every corner of the earth who live in The Benelux. In short: we cast aliens.
We lessen the load of our clients by saving them time, hassle and expensive airline tickets. Every single day.



In the spotlight.



Headlines.
Wanna know what's going on?
Latest blog.

Now that smart phones are almost universal, producers and directors ask actors to self-tape their first audition. Now what? Here are three tips to create a video that won't creep up in a few years and bite you in your self-esteem. | read more »

Latest news.


Tue 22:10  - Morning Radio's Elvis Duran Announces New Co-Host
Elvis Duran, the veteran New York City radio personality who's been a permanent fixture of the area's daily commutes for 20 years, has announced a new co-host of Z100's daily "Elvis Duran and the Morning Show." Medha Gandhi joins the broadcast which is syndicated in 80 markets reaching 10 million listeners. Gandhi served as Executive Producer at WCNI […]


Tue 21:58  - Jurassic World's Bryce Dallas Howard Defends Star-Lord's Infinity War Mistake


Chris Pratt's Jurassic World: Fallen Kingdom co-star has come to his defense for Star-Lord's critical mistake in the battle on Titan.

Casting news.


Tue 15:17  - Man en Vrouw gezocht 17-25 jaar. Voor basisschool kinderen. (lowbudgetvergoeding)
Hiervoor zoeken we een acteur en actrice van 17-25 jaar. We zoeken iemand die op een grappige manier kan acteren, wat basisschoolkinderen aanspreekt. Jouw opnamedag is 27 of 28 september.


Tue 11:41  - Stemacteur Paul Haenen zag meteen al 'verhouding' tussen Bert en Ernie (nu)
Paul Haenen, die sinds 1976 de stem van Bert uit kinderprogramma Sesamstraat inspreekt voor de Nederlandse uitzendingen, zag al in het begin van de serie dat er "een verhouding" was tussen Bert en Ernie. Schrijver Mark Saltzman, die sinds 1984 verbonden is aan Sesamstraat, maakte eerder bekend dat hij een stel maakte van het duo.



Talent of the week.
Noa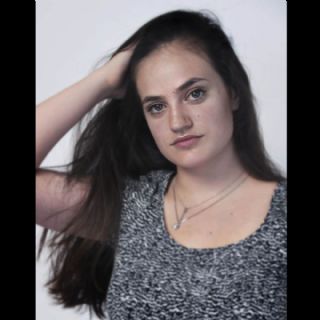 Meet our new young talent Noa. She's only 15 years old, but this girl has shown us her great acting skills, after having Drama classes, and an incredible sense of humor. Noa already has traveled the world, starting from Israel, where she was born, moving to Portugal, where Portuguese became her first language. Along with Spanish, Hebrew, English, she is getting fluent in Dutch. One day Noa Kremer can not only be a famous actress, but also a beautiful singer. | view profile »