Are you searching for an actor who speaks in perfect Scouse (Think Beatles)? An actress with a genuine Ch'tis (obscure French) accent? Or voice actors with extensive Bayerish, Urdu, Hillbilly Twang, West Flemish or Northern Chinese vocabularies? International Native Casting (INCasting) is your specialist when you need authentic accents.
For our clients we search, select and book the real deal: (voice) actors from every corner of the earth who live in The Benelux. In short: we cast aliens.
We lessen the load of our clients by saving them time, hassle and expensive airline tickets. Every single day.



In the spotlight.



Headlines.
Wanna know what's going on?
Latest blog.

Now that smart phones are almost universal, producers and directors ask actors to self-tape their first audition. Now what? Here are three tips to create a video that won't creep up in a few years and bite you in your self-esteem. | read more »

Latest news.


Mon 15:36  - TV Ratings: '9-1-1' Season 2 Premiere Hits Highs Thanks to Football Lead-In
The Season 2 premiere of "9-1-1" on Fox is currently at a series high in the key ratings measures, though that is due in part to NFL coverage pumping up Sunday's numbers. As it currently stands, "9-1-1" is at a 2.2 rating in adults 18-49 and 8.5 million viewers. That is up 22% in the […]


Mon 14:40  - SNL's Taran Killam Responds To Chevy Chase Slamming The Show


After Chevy Chase went off on current-day SNL, former star Taran Killam shared his own thoughts.

Casting news.


Mon 12:40  - GEZOCHT!, Acteur (zoon) (lowbudgetvergoeding)
Een mannelijke acteur met een extreme look (gothic, hanenkuif, ect). Je zal de rol van ongeïnteresseerde, nonchalante en met je telefoon bezige zoon vertolken. 17 t/m 23 jaar. De scene zal om dit personage draaien.


Mon 13:59  - Jury Louis Hartlooper Prijs, uitreiking en borrel (ddg)
De jaarlijkse Louis Hartlooper Prijs voor de Beste Filmpublicatie wordt op vrijdag 28 september tijdens het Nederlands Film Festival uitgereikt. Begin september is de jury bijeengekomen om de winnende publicatie te selecteren. Voorafgaand aan de uitreiking houdt de winnares van vorig jaar Joyce Roodnat een voordracht over film en journalistiek. Met na afloop borrel. Iedereen uit de filmsector is van harte welkom.



Talent of the week.
Noa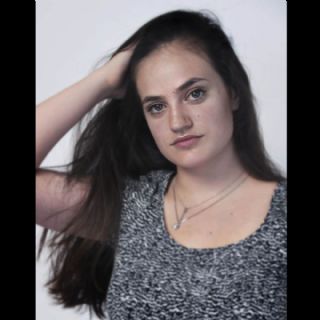 Meet our new young talent Noa. She's only 15 years old, but this girl has shown us her great acting skills, after having Drama classes, and an incredible sense of humor. Noa already has traveled the world, starting from Israel, where she was born, moving to Portugal, where Portuguese became her first language. Along with Spanish, Hebrew, English, she is getting fluent in Dutch. One day Noa Kremer can not only be a famous actress, but also a beautiful singer. | view profile »